The Best Looking Food-Topped Lattes
Whether you're posting to social media or just sharing with friends, serving a food-topped latte is an excellent way to bring a festive element to your coffee beverage. Cinnamon and cocoa powder have always been mainstay toppings for foamy lattes, but donuts and marshmallows are the new craze to add some visual flair to a delicious drink. Try these toppings, or use them as inspiration to create your own! We suggest using a blend like DNA Blend, RNA Blend, or single origin Colombia Heriberto, since these coffees will pair well with food-topped options.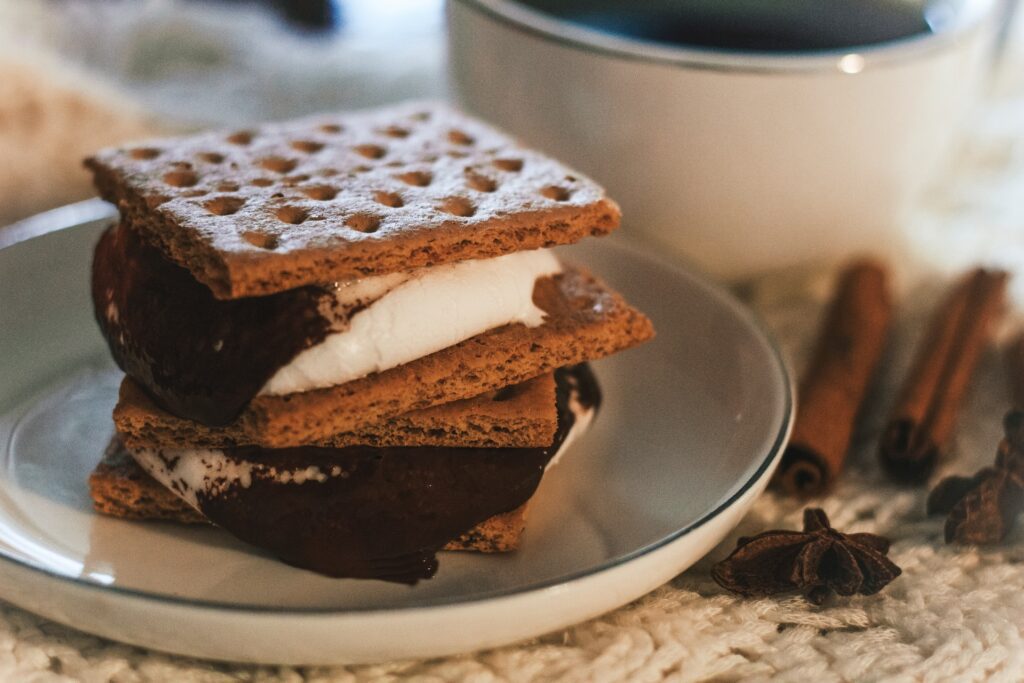 S'Mores Crusted Latte
While it may be a bit complicated, the s'mores-crusted latte is sure to be a hit at any fall gathering. To make this food-topped latte, you will need graham crackers, milk chocolate, and marshmallows. Start by melting the milk chocolate and keep it on a wide plate, before rolling the rim of your latte cup in the melted chocolate, creating a sticky layer of chocolate on the outside of the cup. Next, roll the cup in crushed graham crackers — These crackers will stick to the chocolate, creating a graham cracker crust for your latte! Make your latte as usual with espresso and milk, and top with marshmallows for the perfect S'mores-crusted latte. If you have one, you can even blowtorch the marshmallow on top for an extra caramelized touch that will look great on camera.
Donut-Topped Latte
For a simpler and kid-friendly food topping for lattes, place a donut on top of any latte cup! This food-topped latte is easily customizable for whatever donuts people like and can be used for iced or hot lattes. For an extra twist, cut a slit from the outside of the donut to the hole, and place the donut on the rim for a garnish that will look excellent on social media, and is easily dippable for the perfect coffee and donut combination. Donuts with a glaze or frosting are ideal for this topping, as jelly-filled and powdered sugar donuts can make a mess, especially when served to children.
Stroopwafel Latte
For a classic Dutch food experience, try topping your latte with a stroopwafel! As is classically done in Holland, topping a latte with a caramel-filled stroopwafel is a great snack to have alongside your coffee, and is suitable for children and adults alike. Placing the stroopwafel on a fresh, warm latte serves a special purpose — The steam and warmth from the latte warms the stroopwafel through, melting the caramel interior and pulling the best out of the stroopwafel. Once well melted, the stroopwafel can be dipped into the latte for a delicious and interactive coffee break. Try different kinds of stroopwafel, such as chocolate or honey, for unique flavor combinations that will always be delectable.
Chocolate-Topped Latte
If recent coffee trends are any indication, milk chocolate and espresso are an increasingly popular combination. Pour fresh espresso over a bar of milk chocolate for a deliciously rich and chocolatey beverage, or top your latte with a small milk chocolate square to pull the best flavors out of your chocolate and coffee. As the chocolate melts, it will flavor your latte, too, turning a plain latte into a makeshift mocha in moments.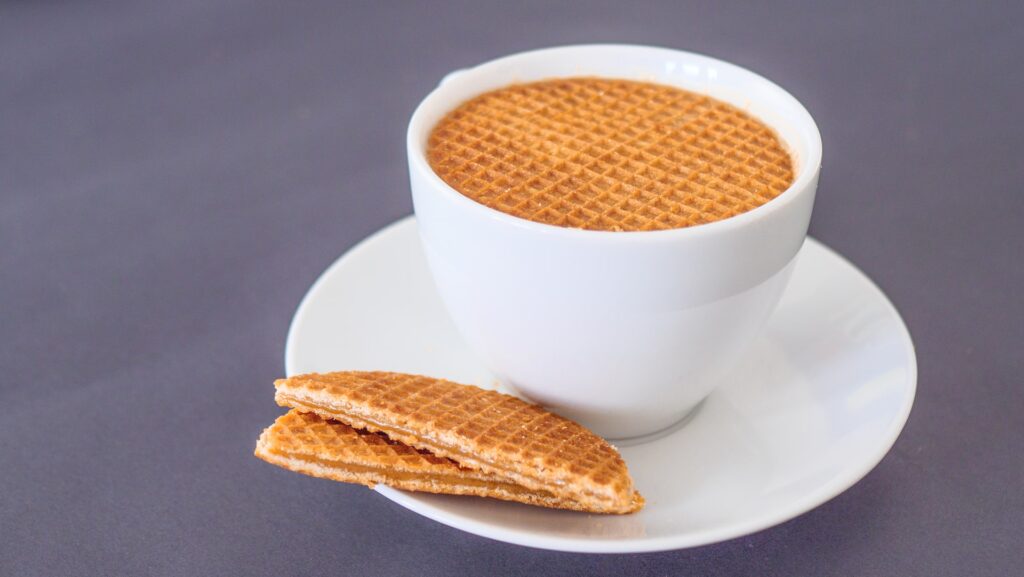 Customize for Any Occasion
These food-topped lattes are excellent for any time of year, and these methods can be used for a variety of seasons! Consider crushed candy cane crusts in the winter, or replace stroopwafel with Biscoff or Lotus biscuits for a unique sweet snack with your next coffee. Whatever you choose to make, it is sure to look as good as it tastes.