Drinking Coffee with Natural Sweeteners
With a reputation as a punchy, bitter, and acidic beverage, coffee has a large culture of personalization through the use of added flavors, sweeteners, and milks. Modern second-wave and third-wave coffee are commonly served with unique flavored syrups, crafted to brew easily drinkable and luscious beverages. Some coffee drinkers, however, want more natural sweetness in their drink — For those looking for healthy and natural sweeteners for their coffee, what options are out there?
Natural Cane Sugar
Natural cane sugar is the most common sweetener in the world, being used in cuisines as well as drinks. Processed from sugar cane, natural cane sugar is extracted and reduced from a syrup into the small brown and white crystals used every day in cooking, baking, and coffee shops around the world. Though sugar has been under much scrutiny in recent years, cane sugar is known to be an incredibly stable and safe form of sugar — it's easy to digest and has a relatively low impact on blood sugar levels when combined with fiber. Chemically, cane sugar is at the core of almost every other natural sweetener, making it an excellent and healthy (in moderation) option to add to coffee.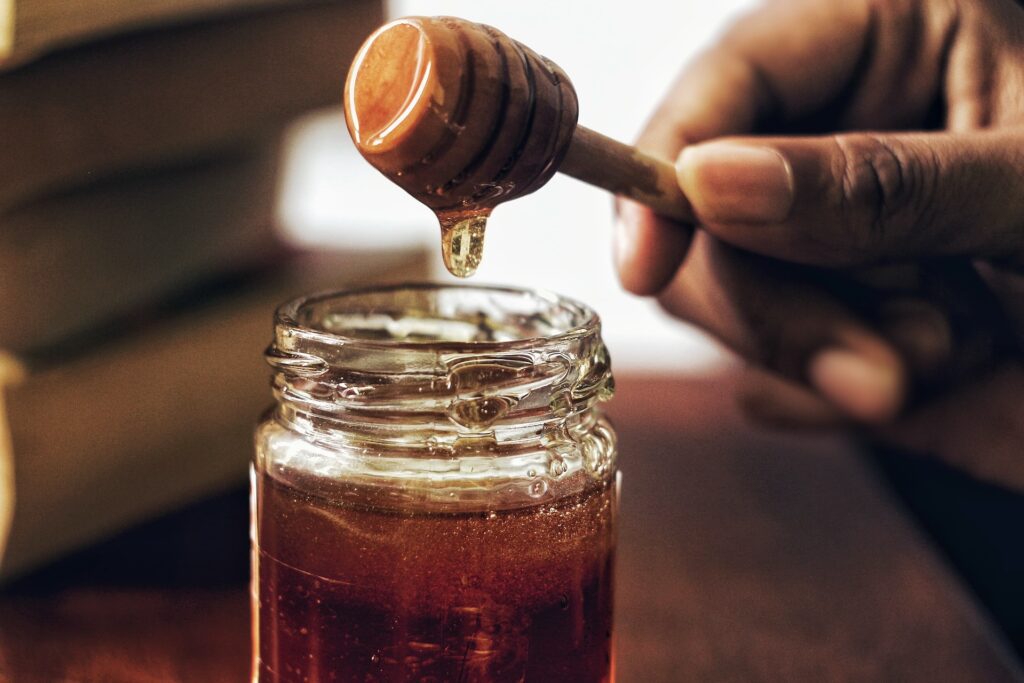 Honey
Anyone who has had a sore throat or lemon tea is likely very familiar with honey. The first natural sweetener humans made use of, honey has a long-standing history in the coffees of early and modern civilizations alike. Produced by bees during pollination, honey is an excellent natural sweetener that contains many health benefits too — iIt never goes bad, and has many antibacterial qualities that protect against diseases and allergens in your environment. Honey is also an excellent pairing with coffee, as the richly floral sweetness balances the bitter, sharp acidity in most coffee. To truly see the effects of honey and coffee together, try ordering a Cafe Miel at your local cafe — bBy adding only cinnamon powder and honey, the flavor of the latte is transformed into a delightfully sweet, floral, and delicate beverage that will quickly become a favorite.
Agave Nectar
From the arid regions of South and Central America, Agave Nectar is another natural sweetener that has been used in local coffee recipes for generations. Processed from the core of the agave plant, the sap is filtered and heated until a rich, flavorful syrup is extracted from the plant. Agave's floral and light flavor is an excellent pairing for coffee, and is a low-allergy food, meaning that very few people experience allergic symptoms from agave nectar. As opposed to honey, agave nectar is also a vegan product, making it a good choice for coffee drinkers who are supporting a plant-based diet. Though it may be more purpose-built than other sweeteners, agave should not be discounted when looking for healthy sweetness to add to your coffee.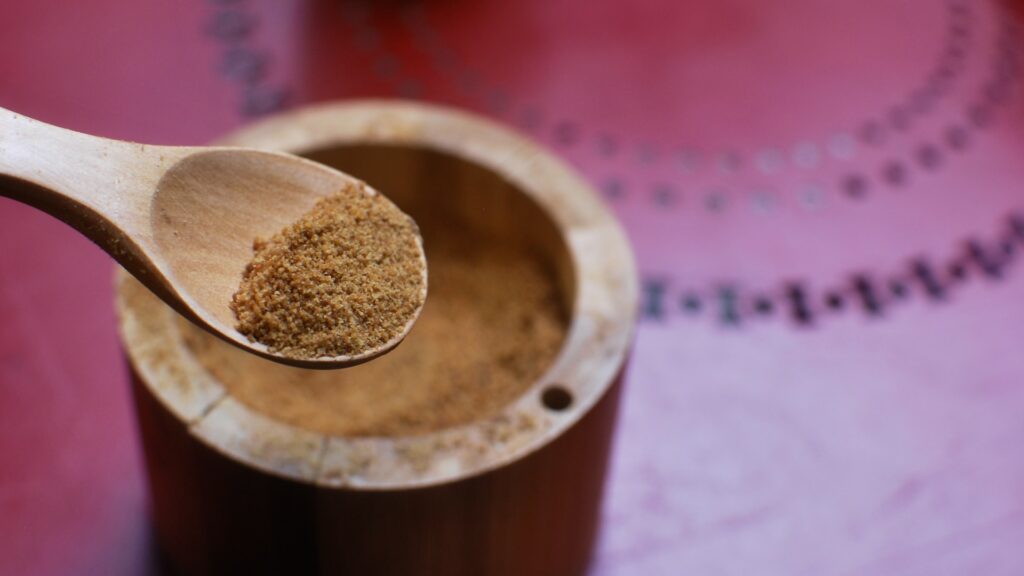 Coconut Sugar
Coconut Sugar, sometimes called coconut palm sugar, is another natural sugar made in a similar way to cane sugar. Made from coconut palm sap, this brown, granulated sugar is similar to cane sugar in flavor as well, though it does have a coconutty depth that cane sugar lacks. Coconut sugar can also provide more benefits than cane sugar — aAfter processing, coconut sugar retains a stronger concentration of the core nutrients of the coconut palm than cane sugar retains, providing many essential minerals and antioxidants that would be missed when using plain cane sugar. Coconut sugars offer a slightly different flavor profile than cane sugar, with a few extra minerals as well, making it a good option to keep in the pantry for variety in your morning coffee.
Monk Fruit 
Monk fruit sweeteners have become incredibly popular in coffee shops recently, as a natural no-calorie sweetener that still adds a great flavor and sweetness to your drink. Unlike other sugar substitutes like aspartame or xylitol, monk fruit sweeteners are naturally processed from the Chinese monk fruit. Though this sweetener is intensely sweet, it has no calories, making it a healthy option for coffee drinkers with strict calorie intakes or particular diets. Originally used as a cold and digestive aid, monk fruit is now a common table sweetener that can be easily folded into any diet if one is looking to replace table sugar.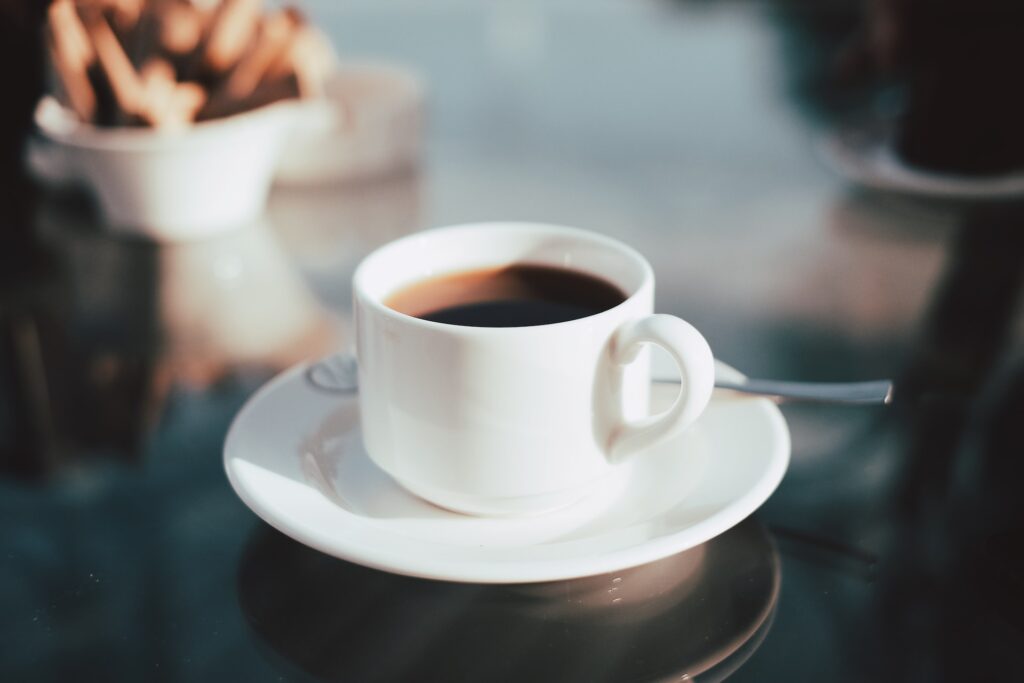 Enjoy in Moderation
While all of these natural sweeteners are great additives to coffee, it is important to note that their health benefits only come when consumed in moderation. Large intakes of sugar aren't great for anyone's health, but these can also be added to coffee to promote and improve healthful sugar intake as well! Try a variety of them and find which sweetener best fits your lifestyle — there's sure to be a natural sugar out there for you!